What Is It?
Business & Marketing Worksheets is a set of marketing and business-planning worksheets to help you analyze your business and yourself, as well as plan, organize, and strategize.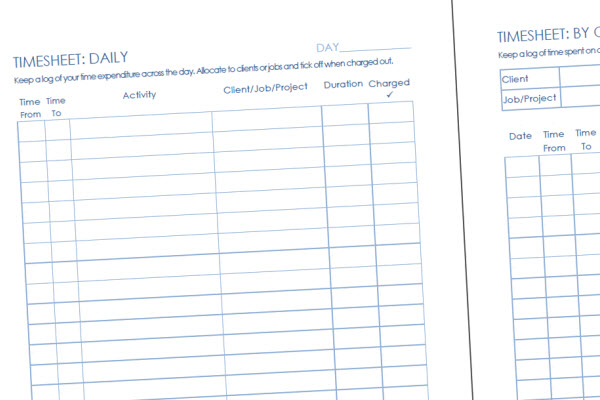 The worksheets are designed to be simple, appealing and motivating.
Who Is It For?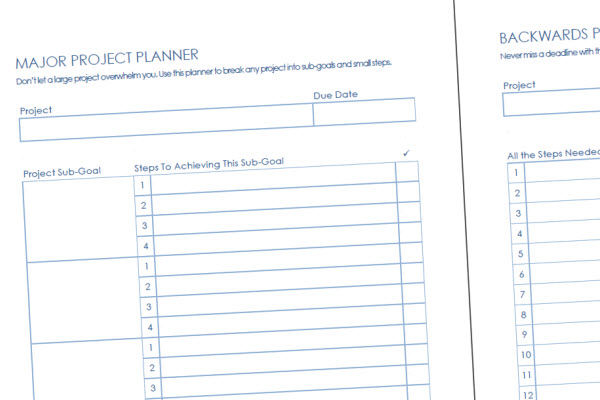 Business & Marketing Worksheets is perfect for:
People seeking inspiration for starting and growing their own small business
People who like to analyze their business, opportunities, decisions, etc
People who like to be strategic and plan their business activities.
What Do You Get?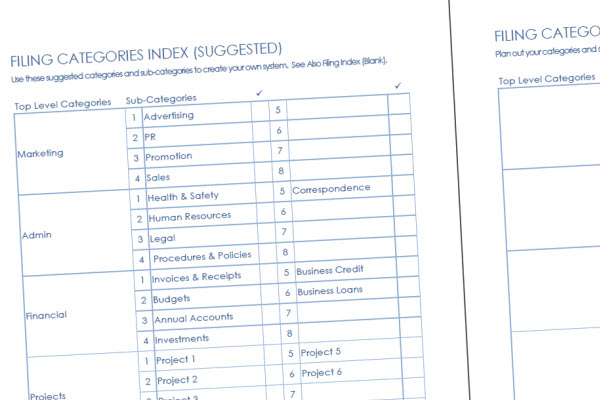 Business & Marketing Worksheets is an interactive PDF of more than 140 worksheets that cover:
Marketing planning
Productivity
Time management
Goal setting
Decision making
Staff and office management
Professional development.
The worksheets are all interactive – you can type, save, edit, search, and print.
What Will You Gain?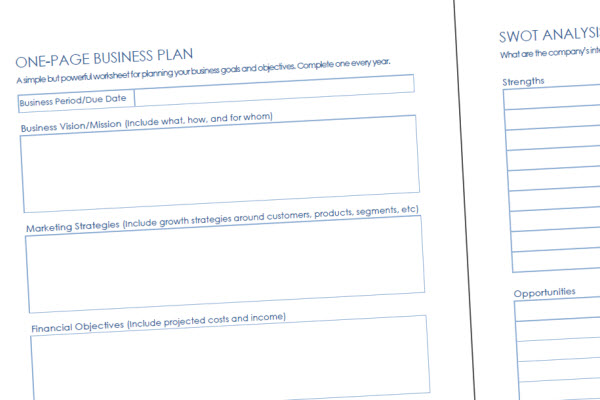 Business & Marketing Worksheets helps you transform your business by thinking and planning your business decisions and activities:
Productivity & Time Management
Timesheet: Daily
Timesheet: By Client/Job
Schedule: Daily
Schedule: Weekly
Schedule: Weekly 5-day
Schedule: Weekly 7-day
Time Log (Blank Times)
Time Log (Set Times)
High Priorities
Low Priorities
Master To-Do List (ABC Priority)
Master To-Do List – Personal
Master To-Do List (Long)
To-Do List: Daily (Do, Call, Email, Buy)
To-Do List: Daily (ABC Priority)
To-Do List: Weekly
List Planner: January
List Planner: February
List Planner: March
List Planner: April
List Planner: May
List Planner: June
List Planner: July
List Planner: August
List Planner: September
List Planner: October
List Planner: November
List Planner: December
Business New Year's Resolutions
Annual Planner: January – June
Annual Planner: July – December
Annual Activities Planner
Prepare-For-Tomorrow Checklist
Time Strategies: Work
Time Strategies: Travel
Time Strategies: Home
Time Strategies: Family
Time Strategies: Personal
Time Wasters: Unproductive Busywork
Time Wasters: Recreation I Don't Enjoy
Time Wasters: Socializing I Don't Enjoy
Time Wasters: Self-Sabotage
Time Wasters: Distractions
Schedule: Best Times
Schedule: Best Days
Goal Setting & Decision Making
Master Goals List
Goals (With Steps)
Short-Term Goals
Long-Term Goals
Master Projects List
Projects (With Steps)
Major Project Planner
Backwards Project Planner
Daily Project List (4 Sub-Tasks Per Project)
Daily Project List (8 Sub-Tasks Per Project)
Weekly Project List
Decision Making – Pros & Cons
Decision Making Grid
Comparison Grid
Quote Comparison Grid
Ideas
Staff & Office Management
Meeting Planner – Internal
Weekly Staff Roster (3 Staff)
Weekly Staff Roster (5 Staff)
Staff Contact List
Employee Timesheet: Daily
Employee Timesheet: By Client/Job
Employee Timesheet: Weekly
Procedures Manual
Procedures Manual Index
Outsourcing Checklist
Job Description Planner
Job Description
Candidate Interview Sheet
Candidate Reference Check Sheet
Delegation Planning Worksheet
Delegation Follow-Up Checklist
Virtual/Personal Assistant Worksheet
Employee Evaluation
Employee Attendance Record
Schedule: Daily (3 Timelines)
Reminders (By Staff Member)
To-Do List (By Staff Member
To-Do List: Weekly (By Staff Member)
Weekly Project List (By Staff member)
Office Revamp
More Uplifting Work Environment
Creating Visual Clarity
Items To Discard
Items To Donate
Items To Repair
Items To Sell
Basic Office Systems
Office Maintenance Schedule
Appliance Service Record
Appliance Maintenance Record
Filing Categories Index (Suggested)
Filing Categories Index (Blank)
Internal Memo
Professional Development
Professional Bio Worksheet
Professional Reading List
Professional Development Programs
Professional Development Planner
Professional Development Checklist
Seminar/Program/Course Notes
Further Education Planner
Business Skills To Develop
Overcoming Obstacles
Professional Strengths
Personal Strengths
Professional Image Checklist
Mistakes Journal
Mentor Planner
Marketing & Business Planning
Business Start-up Checklist (Filled)
Business Start-up Checklist (Blank)
Business Advisers Checklist
One-Page Business Plan
SWOT Analysis: Company
SWOT Analysis: Product/Service
SWOT Analysis: Personal
SWOT Analysis: Competitor
4 Ps Marketing Task List
Marketing Strategies Planner (Filled)
Marketing Strategies Planner (Blank)
Marketing Segments Worksheet
Marketing Strategies (By Segment)
Marketing Strategies Analyzer
Marketing Messages Worksheet
Turn-Features-Into-Benefits Worksheet
80-20 Rule Worksheet
Business Visualization Exercise
Business Values & Style
Business Promotion Inventory
Networking Planner
Franchise Comparison Grid
Increasing Profits Worksheet
Newsletter Planner
Newsletter (Weekly) – ANNUAL Planner
Newsletter (Monthly) – ANNUAL Planner.