This Thanksgiving, with so much turmoil going on in the world, it can be easy to lose sight of all of the wonderful things in our lives. As we gather around the Thanksgiving table to enjoy a feast and share time with loved ones, it's a perfect time to reflect on what we have to be grateful for.
1. Heroes of Healthcare
Let's all pause and give thanks to the tireless healthcare heroes who put themselves on the line every day to take care of the rest of us. They go without sleep and endure enormous pressures fighting the global pandemic. We owe them everything, not the least being our gratitude for their skills and compassion.
2. A Roof Over Your Head
Having decent shelter and protection from the elements is something you can definitely be thankful for. When you consider that there are so many individuals who face housing insecurity or who are already down and out, it makes you count your blessings.
3. A Slower Pace of Life
Another thing to be grateful for is the opportunity to practice a slower pace of life. Changes in work and school and the amount of time we can spend with other people puts everything on a slower timetable. Lean into a more relaxed pace of life and feel stress melting away.
4. Streaming Videos on Demand
One of the great inventions of the 20th century is streaming video services, that allow you to watch movies and TV series instantly whenever you want. Whether pure entertainment or some serious drama that you can sink your teeth into, streaming videos and their ability to let us binge watch is definitely something to be thankful for in 2020.
5. Sunrises and Sunsets
The rhythms of nature can bring a sense of peace and help you feel more centered. Be thankful for all of the sunrises and sunsets you get to witness. Each is a beautiful event that has the promise of the next day to come.
6. Family and Friends Who Care
Life is so much more enjoyable and manageable when we have friends and family members who truly care about us and our well being. It's also a blessing to have people in your life that you can care about and take care of. Give thanks for the existence of these important people in your life.
7. More Moments to Spend Time Together
Chances are that in 2020, you have had more moments to spend time together with loved ones. Even if your time off is unexpected and affects work or school, it's best to focus on relishing these events.
8. Laughter
When you're pleasantly surprised by a joke or the plot of a comedy, recognize the gift of laughter you've received and express some gratitude for this pleasant sensation. Laughter reduces stress and is a great social lubricator that we should be thankful for and cultivate as much as possible.
9. Great Foods at Family Mealtime
There's nothing like eating your favorite foods, surrounded by family during mealtime to make you realize how truly lucky you are. Make sure that your joy over great meals doesn't lead to over-eating and gaining unwanted pounds though!
10. Pets and the Comfort They Bring
Animals bring such comfort and joy, they will be high on our list of things to be thankful for. Think back to when your pet first entered your life and how great things are with this animal now.
11. Health
When you have your health, you have everything. Be thankful for the quality of health you have as well as the talented doctors and nurses who tend to you when you're not feeling your best.
12. Technology, Art, and Music
Advances in technology have given us smartphones as powerful as computers that fit in our pocket, allowing us to enjoy the world's great artworks in online museums and listen to our favorite music whenever we want.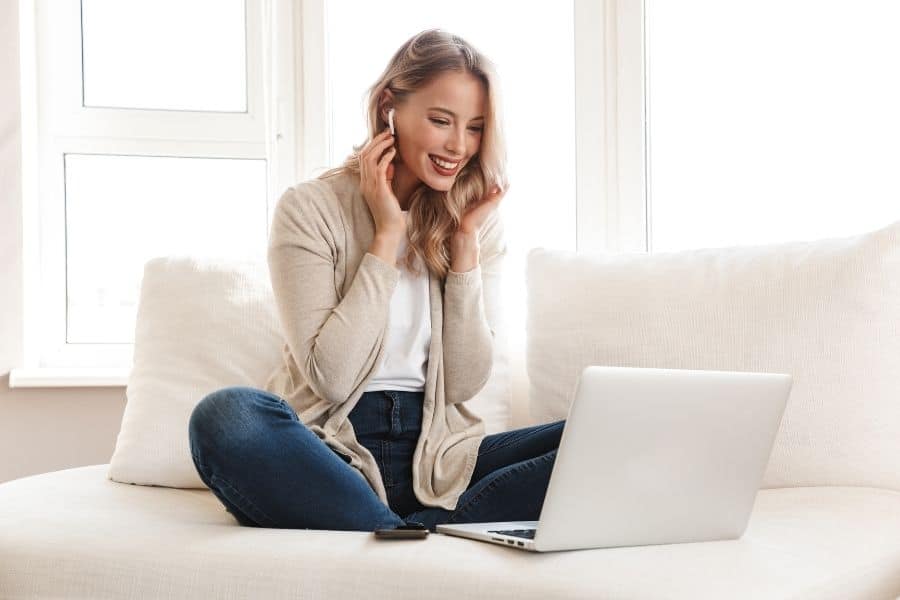 13. A Job You Truly Love
If you're currently employed and doing something fulfilling, that's a wonderful situation to be thankful for. But if you're in a job that isn't quite right for you or if you are now looking for a position, you can feel grateful that you have some marketable skills and abilities for your next job.
As you think back over the year with all of its surprises and challenges, it's good to keep in mind all the things that we have to be thankful for. A sense of gratitude is beneficial to the mind and soul all year round, and not just at Thanksgiving.